Step into a realm where vibrant artistry meets meaningful mantras. Immerse yourself in our captivating collection featuring signature Totems brought to life with exquisite watercolor prints, empowering you to embody inspiration, joy, and a touch of magic every day.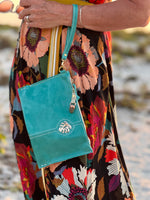 Monstera Clutch
NEW 2022 Spring Collection
Monstera Totem 
This Clutch is available in 8 gorgeous hand-dyed colors.
shop
Totem Power
our signature bronze nature Totems are now available to clip on anywhere you like! 
Have fun telling your story...is there an animal that speaks to you?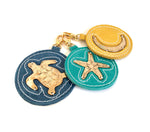 My world is a complex universe of thinking and feeling until understanding and harmony is created between the two. In that space I create with...